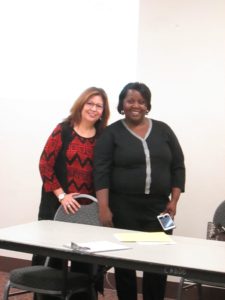 "Listening with Empathetic Ears to the Voices of Women of Color Living with HIV/AIDS"
Abstract:
The U.S. continues to struggle with a medical cure for HIV/AIDS. And with or without a cure, people living with HIV/AIDS continue with their own struggle of experiencing stigma and blatant discrimination potent enough to deplete them of their will to live. This is particularly true for women of color. How do they continue to care for their health and continue with daily living responsibilities while ignoring the stigma of having lived an immoral life according to those who do believe it to be a disease of the wretched?
This presentation will present the stories of women of color living with HIV/AIDS. Their stories are awe inspiring and filled with the hope and faith of what it takes to overcome controversy in a society quick to judge. In regard to their strong will to overcome controversy the common themes have been a deep and devout sense of faith and hope. Family support is also identified as a resilient factor in their ability to carry on with their daily life activities.
Conveying empathy to those with an illness such as cancer or diabetes comes easily to most, but does that include those suffering with the disease of HIV/AIDS? Even those inflicted with the disease of substance and alcohol abuse tend to receive more empathy and have access to more services to assist them in their journey to recovery. This presentation will discuss skills in conveying empathy while listening to one telling their story in regard to the disease of HIV/AIDS.